Becoming A Blonde Unicorn in The Comfort of Your Own Home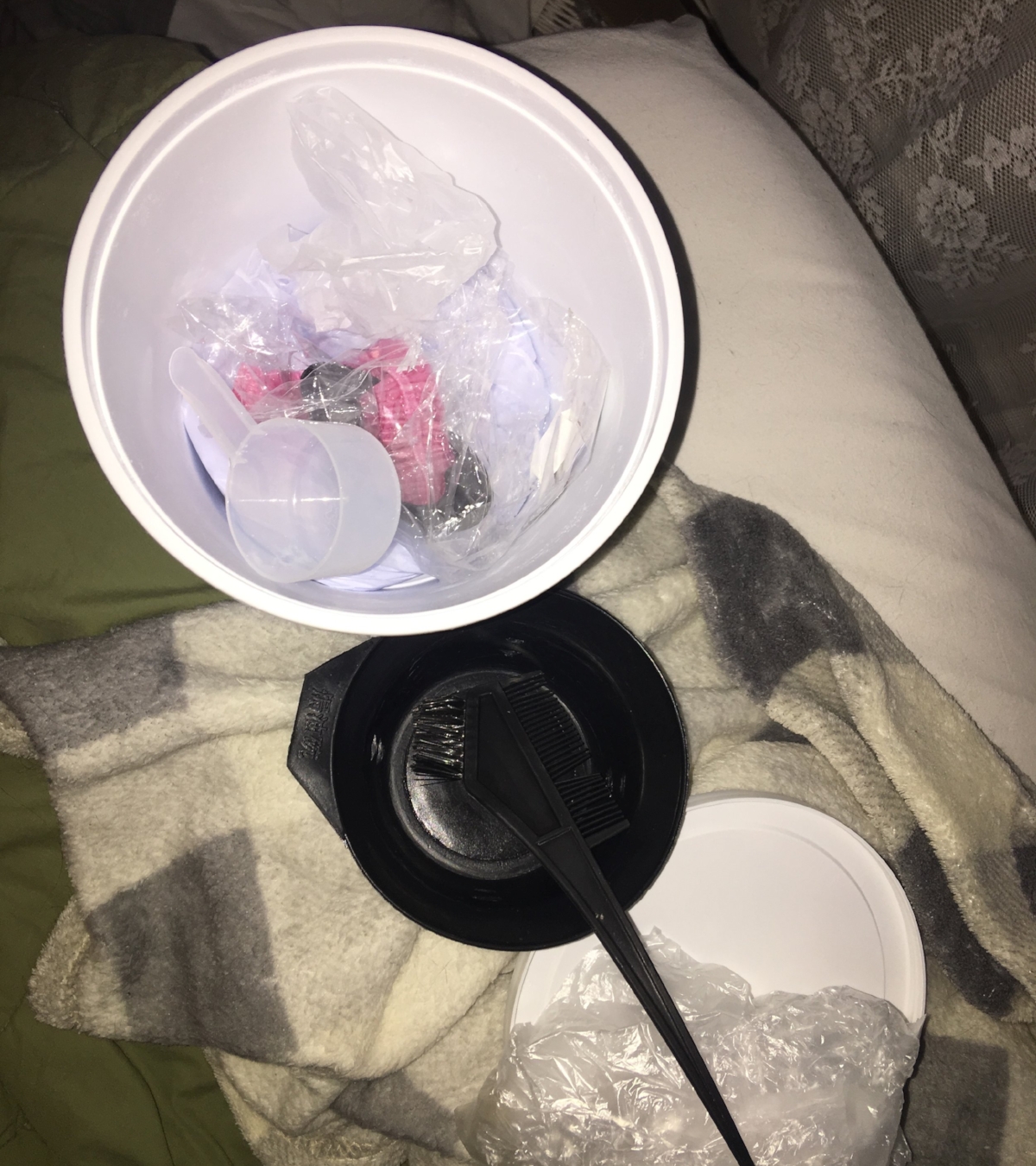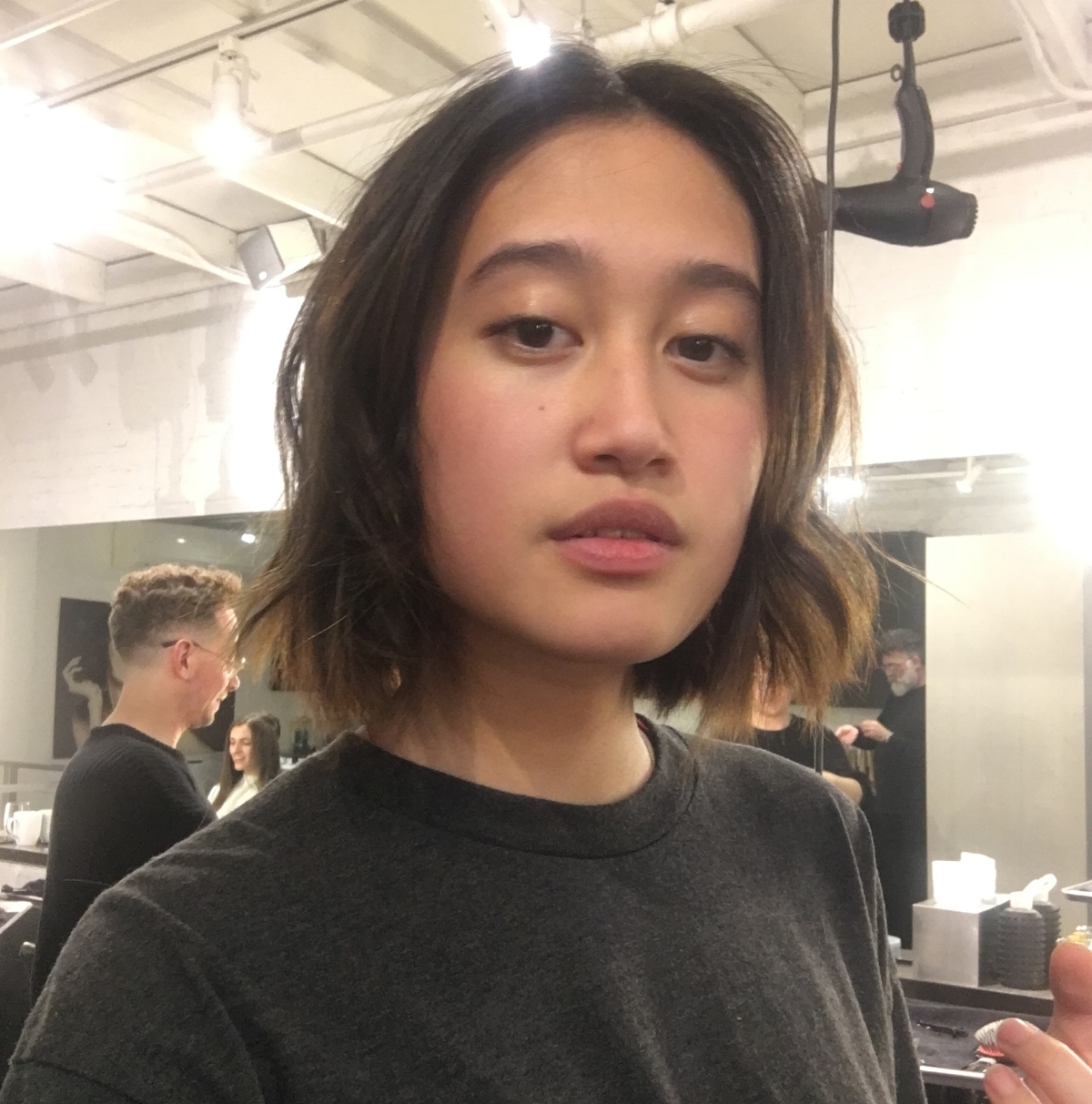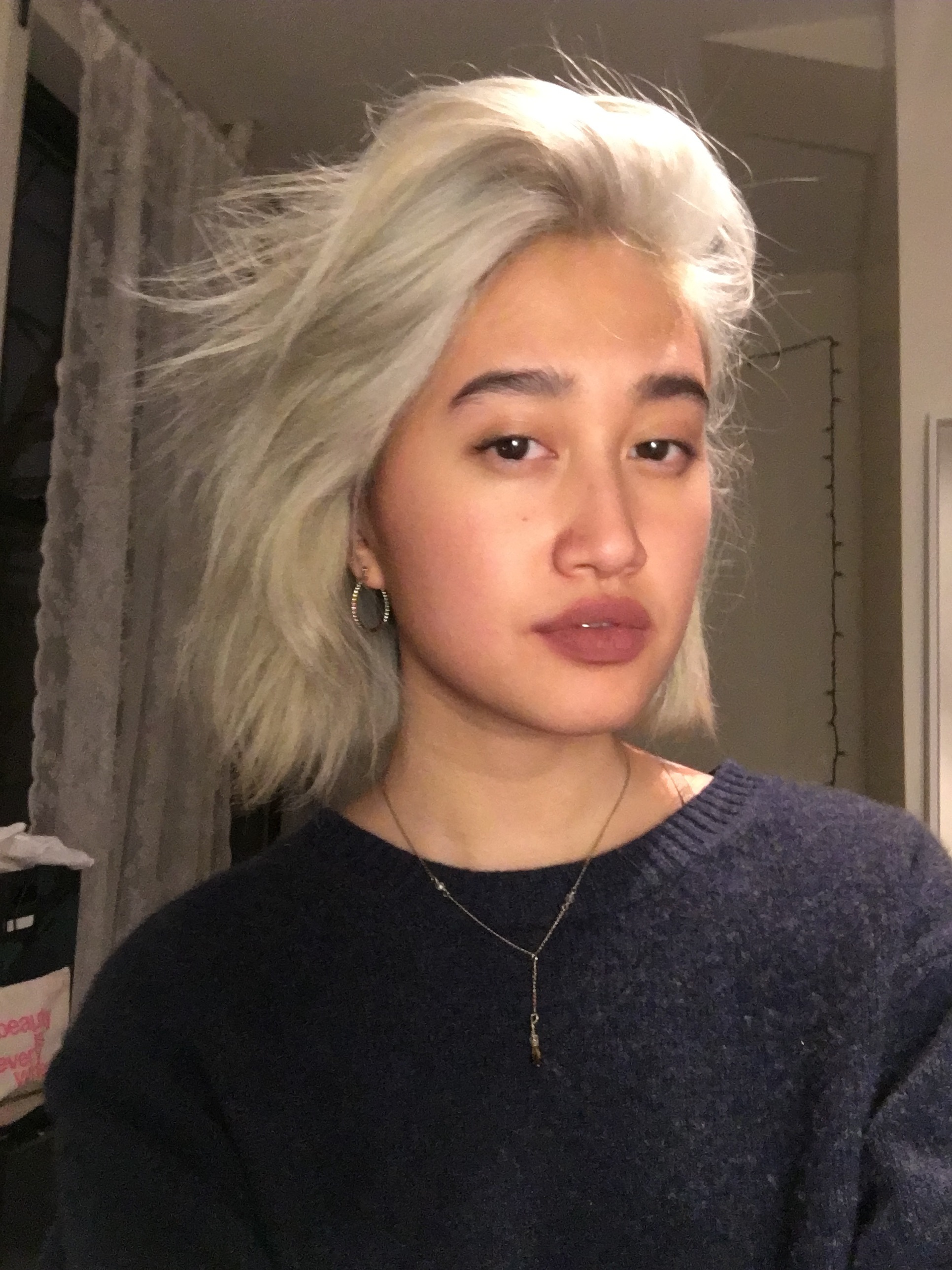 I wanted to go blonde for a while, and this first success is due to many years of trial and error since high school. I was a bored girl in the lower-middle class suburbs of New Jersey where hardcore music reigned. So naturally, I drove my sedan to Sally's dreaming of crazy pink locks to headbang with. Going to a salon can be pricey and time intensive, so here is my process of bleaching my hair from black to icy blonde.
Warnings:
Don't put bleach or dye on wet hair.
This is not recommended for thin hair or sensitive scalps.
Prep:
Move all things that can be stained from your bathroom.
If you don't have virgin hair, meaning if you dyed it prior to bleaching— this may still work for you! Semi-permanent dye will come off your hair with a 1-to-1 ratio of baking soda and dandruff shampoo (not baking powder, the cheap Head, and Shoulders). Forewarning: it feels like covering your hair in toothpaste.
Leave it on for 20 minutes and rinse.
The Actual Bleaching Part
Things you'll need:
Loreal Quick Blue Bleach

Loreal Oreor 30 Vol Developer

Plastic Dye Brush

Gloves (Get a few pairs)

Briogeo Don't Despair Repair Mask + Cap (This is necessary!)
Getting the back of your head may require two mirrors or a willing friend. Whichever your preference, plan ahead.
Follow the mixing instructions on Quick Blue's tub, and try to cover your hair evenly with a brush. I only recommend bleaching your hair twice, leaving them on for 45-60 minutes, depending on how swiftly you brushed bleach through your locks. Cover with the cap from Briogeo (this thing traps heat, increasing the bleach's efficacy). Don't forget to rinse it after every use!
Small clumps of my hair have fallen out after the second bleach. Do not panic.
Wash your hair with shampoo and conditioner. You can choose to mask after this or the second time you bleach. Just follow the same steps as above for bleach #2, but try to get the areas you bleached last and put them first; reversing to ensure everything has approximately the same bleach time.
Masking:
Use the Briogeo mask after and leave on overnight with the cap. Wash off in the morning and air dry.
Toning: RIP Banana Hair
Please use this diagram to see what level your hair has lifted to.
My hair was previously a 2, and it lifted to a 9. Your hair will hopefully have lifted 6+ levels.
I used Pale Ash Blonde T14, and I got icy blue blonde.
Find a corresponding Wella Color Charm Toner that is the same level of your hair. Then pick warmth you'd want your newly blonde hair to be: Do you want it icy, neutral or warm?
The Results + Maintenance
Use the remaining 20 vol developer and buy some extra packs of toner for retouching, every two to four weeks. You can use a lighter toner or darker if necessary. I am going to procrastinate doing my roots for a while.
People will go blonde and skimp on caring for their hair. DON'T DO THIS!
Bleached hair is extremely damaged, and proper care is necessary. Please remember to buy purple shampoo, purple conditioner is optional! I shampoo, condition, and mask regularly. I also bought Olaplex ($28) from Sephora, and it has improved the texture of my hair after only using it twice (left on for 90 minutes).
- Congratulations, you are now a unicorn.